Podcast Freebies & Resources
More Podcasting Resources!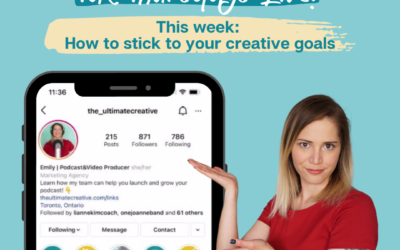 I love making big creative goals. Like, REALLY big. But sometimes it's tough to follow through. Do you ever have those moments when you're like "I'M GOING TO WRITE A MOVIE" or "I'm GOING TO WRITE A BOOK" and you get so excited about it but you don't have a clue what...
read more