Not sure how many downloads your podcast will get when you launch the first few episodes? I've put together this handy dandy little blog to help you gather all of your resources and numbers to set podcast launch goals with realistic expectations.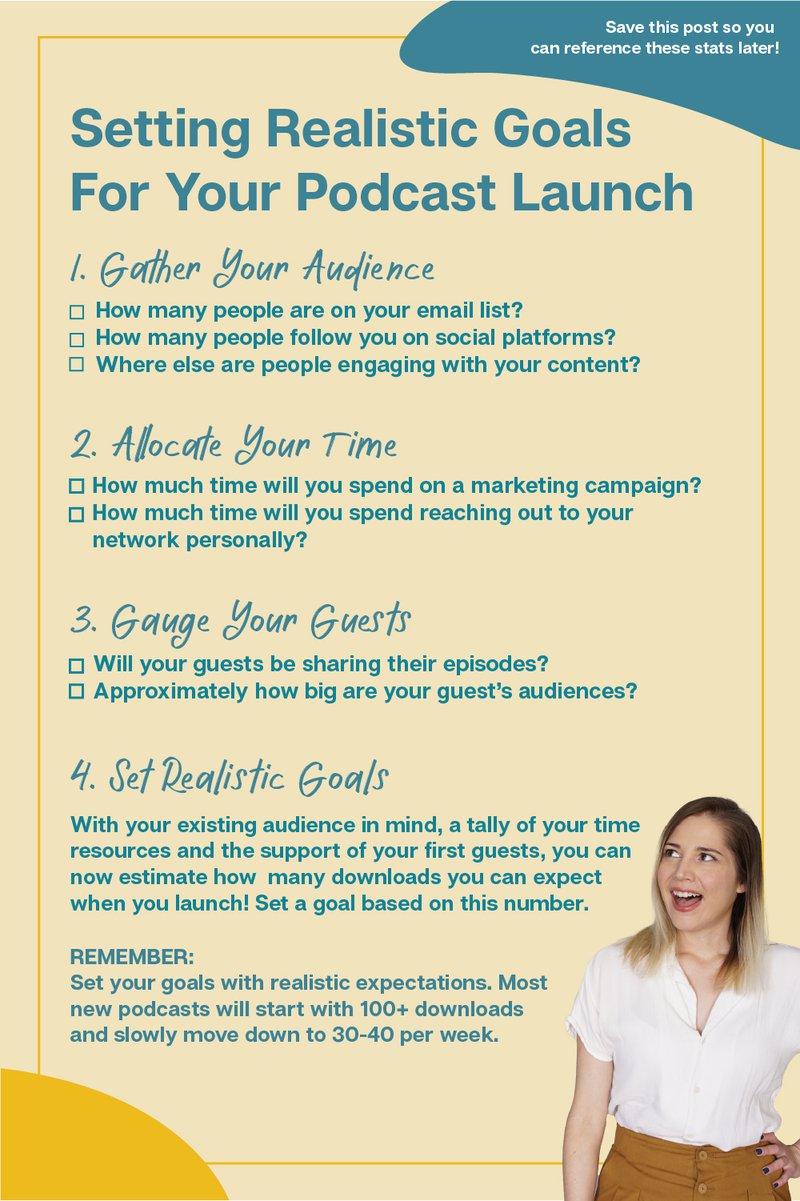 Also… pssst… I also recorded an entire episode of Ultimate Podcast Marketing that covers each of these pieces in more detail, and it just came out on Tuesday!
So, how should you set your podcast launch goals?
1. Gather Your Audience
Start by looking at who's already following you. How many people are receiving and opening your emails? How many people engage with you on social media? How many followers do you have? Who else in your audience would be interested in listening to your podcast?
2. Allocate Your Time
How much time can you commit to creating marketing materials for a launch campaign?How much time can you commit to sending DMs to let people know the podcast is now live? The work you do here will be a key factor in determining your reach, how far can you go with a complete launch campaign? More on that here.
3. Gauge Your Guests
Will your guests be helpful and share their episodes when they drop? Do they know how to share the content? Give your guests a complete plan and simple steps to share their episodes so that you can reach your podcast launch goals with their help!
4. Set Realistic Podcast Launch Goals
With your existing audience in mind, a tally of your time resources and the support of your first guests, you can now estimate how many downloads you can expect when you launch! Set a goal based on this number.
REMEMBER:
Set your goals with realistic expectations. Most new podcasts will start with 100+ downloads and slowly move down to 30-40 per week.