Every podcast episode needs a little love to get on its way out into the world! Here is my podcast episode checklist, full of things that I like to put together for my clients that you can try out too!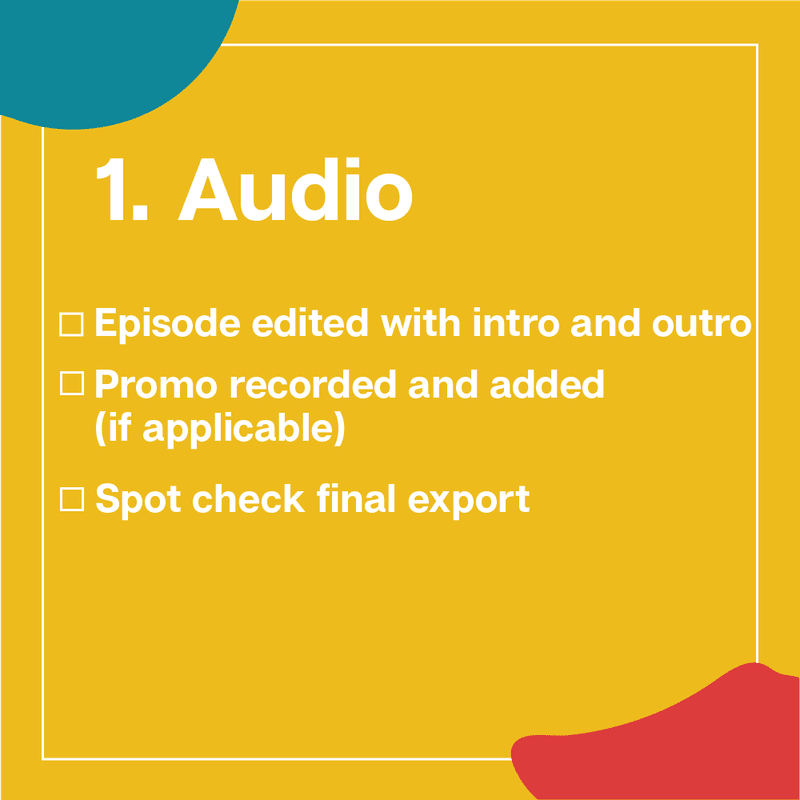 1. Audio
Episode is edited together, cross fades and all, with an intro and outro
If applicable, a promo for an upcoming offer has been recorded and added (I like to add promos to the beginning so I don't lose them at the end of an episode!)
Spot check the final export – just in case, listen to a few sections to make sure things sound right!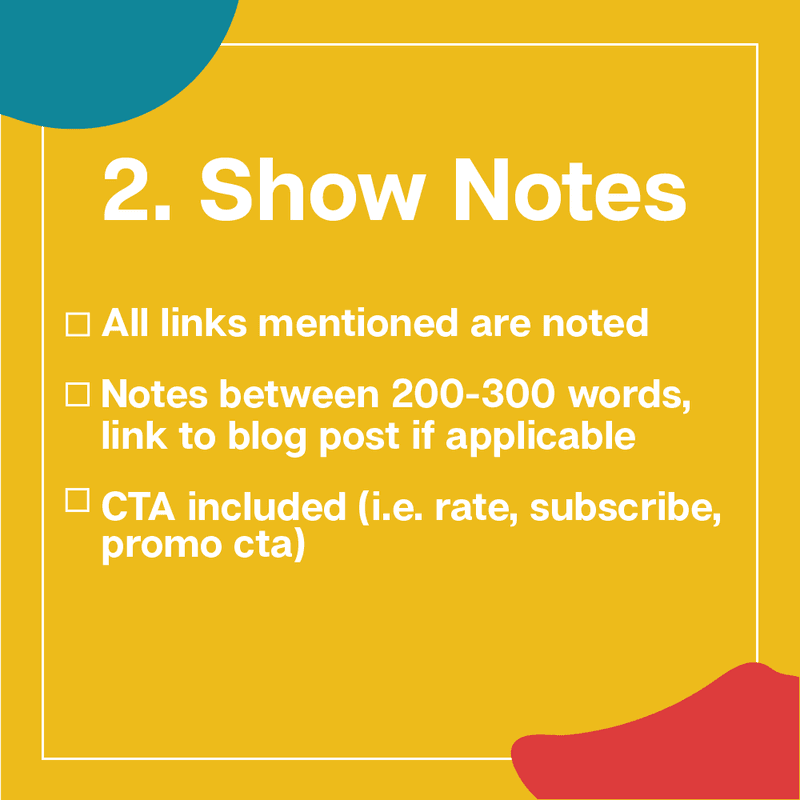 2. Show Notes
All links mentioned in the episode are noted and written out as full URLs – some podcast directories don't like hyperlinks.
Notes are between 200-300 words and link to a corresponding blog post. Every episode I publish has a longer blog post to accompany the episode and when possible, I include a transcription.
CTA (call to action) is included – ask people to rate, review and subscribe! Remind them wherever you can! Also make sure you add specific links for your promos if you include them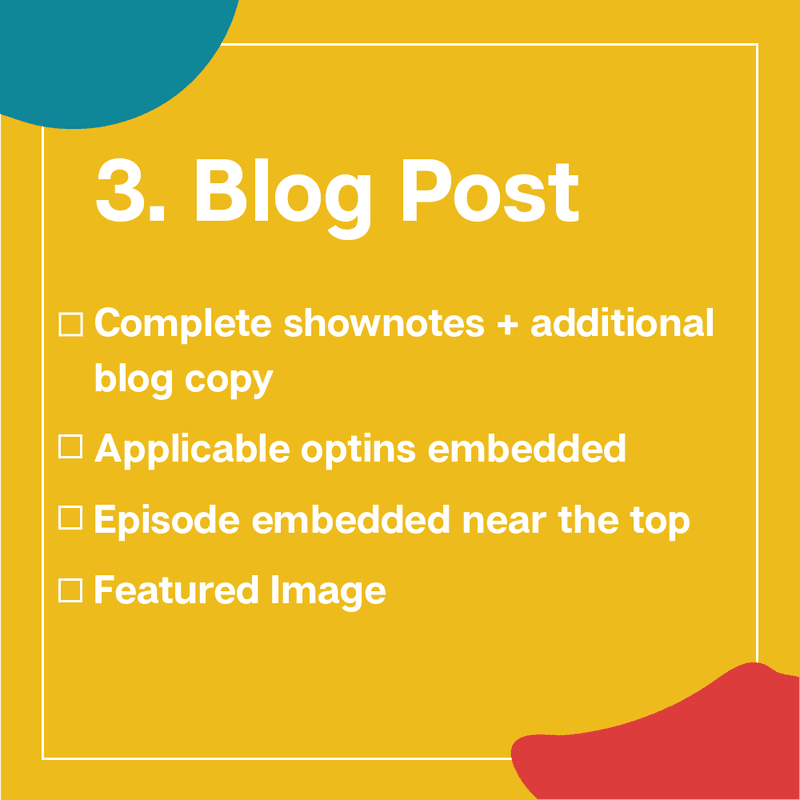 3. Blog Post
Your blog post should include the complete show notes plus additional blog copy (i.e. transcriptions if applicable). Ideally this post is SEO optimized.
Applicable optins are embedded – always get those email addresses wherever you can!
The actual episode should be embedded near the top of the post so that people can listen right from your website
A featured image that is sized to fit your website's layout
4. Marketing
A square audiogram for your Insta feed (check out Headliner)
A vertical audiogram for Insta Stories
A featured image sized for posting on other platforms (i.e. Facebook/Linkedin etc.)
A quote image for interview episodes, sized for all platforms
An email teaser with a button linking to the blog (or episode if you're not using a blog)
There you have it! A podcast episode checklist to use for each episode you publish. Make things easy on yourself! Download the checklist here: