Learn how to start a podcast with the
Podcast Prep Party Mini-Course!
Get Instant Access for $19!
You've watched at least 3-dozen YouTube videos, each one tells you something different, and all you really want to know is how the heck to start a podcast. Lucky for you, I've created this mini-course, the Podcast Prep Party, to help you skip the fluff and focus on creating AMAZING CONTENT!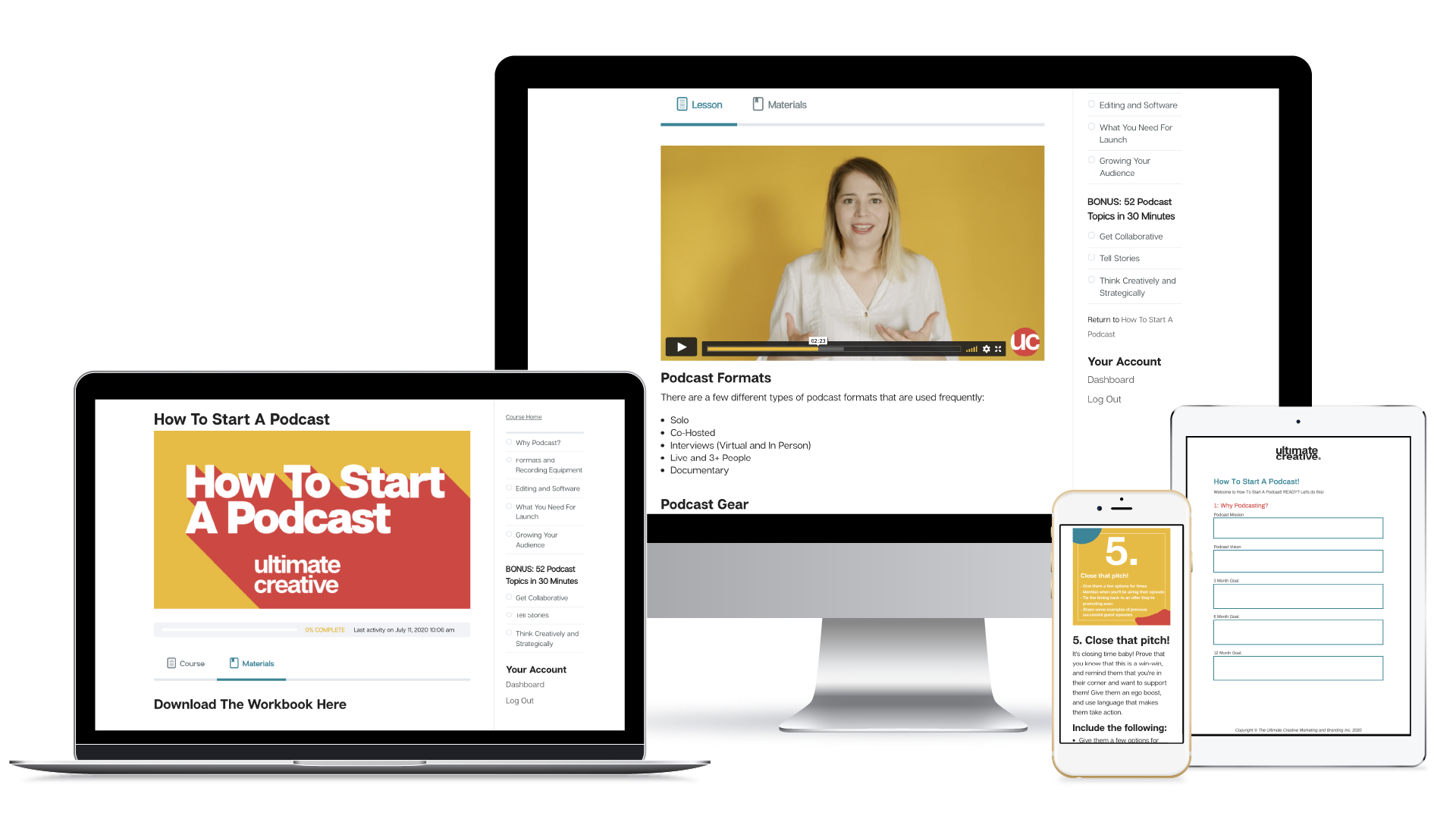 Get instant access for $19!
Are you ready to stop THINKING about podcasting, and start DOING it?
Tell me if this sounds familiar:
"Podcasting has been a goal for the last two years, buuuuut I'll focus on it next month."
"I have no idea where to start, there's too much to think about and I don't know who to ask!"
"If I don't have all the pieces ready, I don't want to do it. It needs to be absolutely perfect."
Fair points, but what if…
... you could start working on your podcast today without feeling totally overwhelmed?
... you had an instant roadmap to put all the pieces together, so you didn't have to spend hundreds of hours on YouTube?
... an overly animated woman named Emily had all the answers for you in a mini-course?
A podcast that attracts your ideal customer avatar and lands you leads isn't as hard as you might think.
In fact, with my Podcast Prep Party mini-course, it's pretty dang simple!
And, you don't need to spend hundreds of dollars on equipment and editing apps to get started!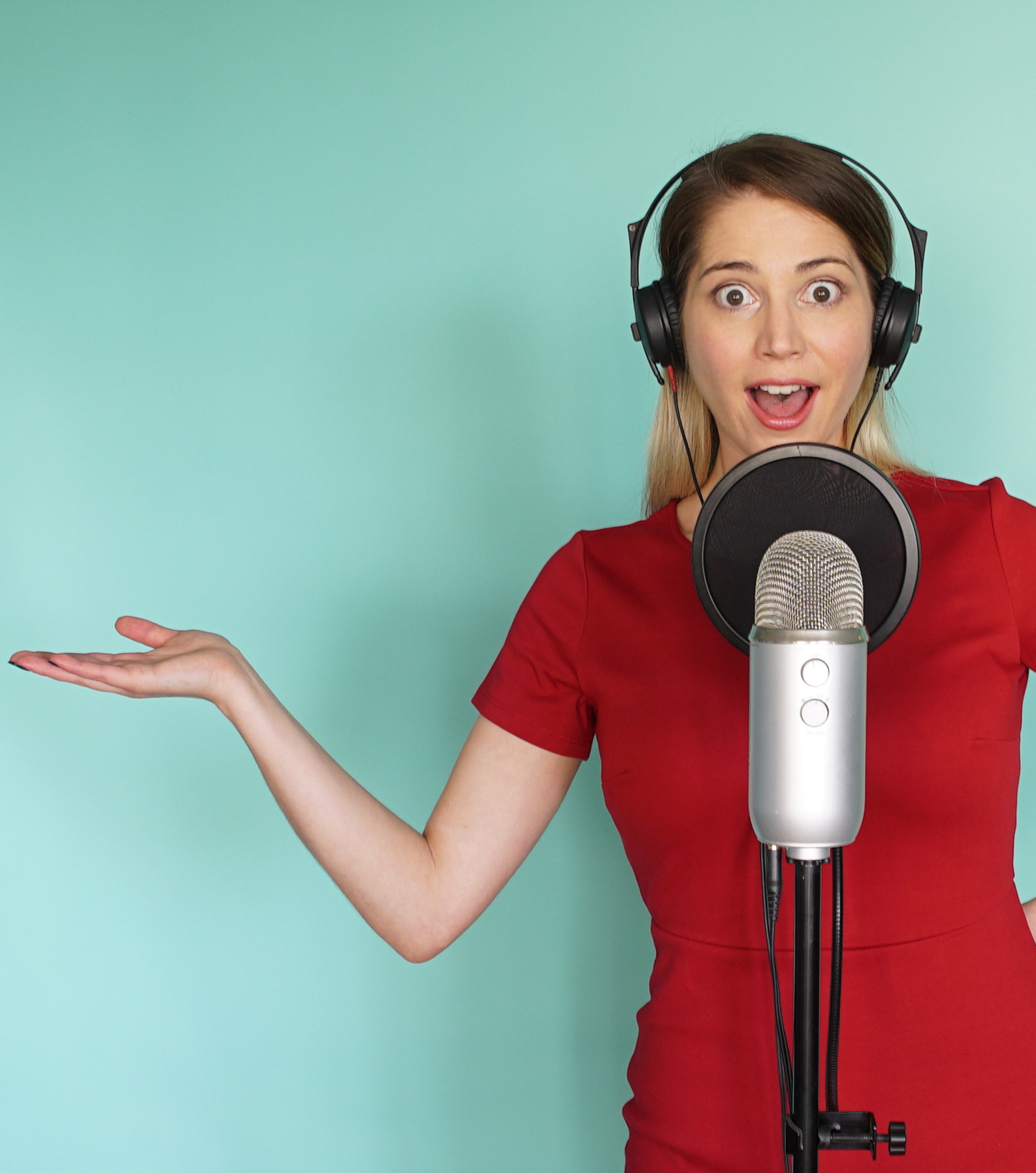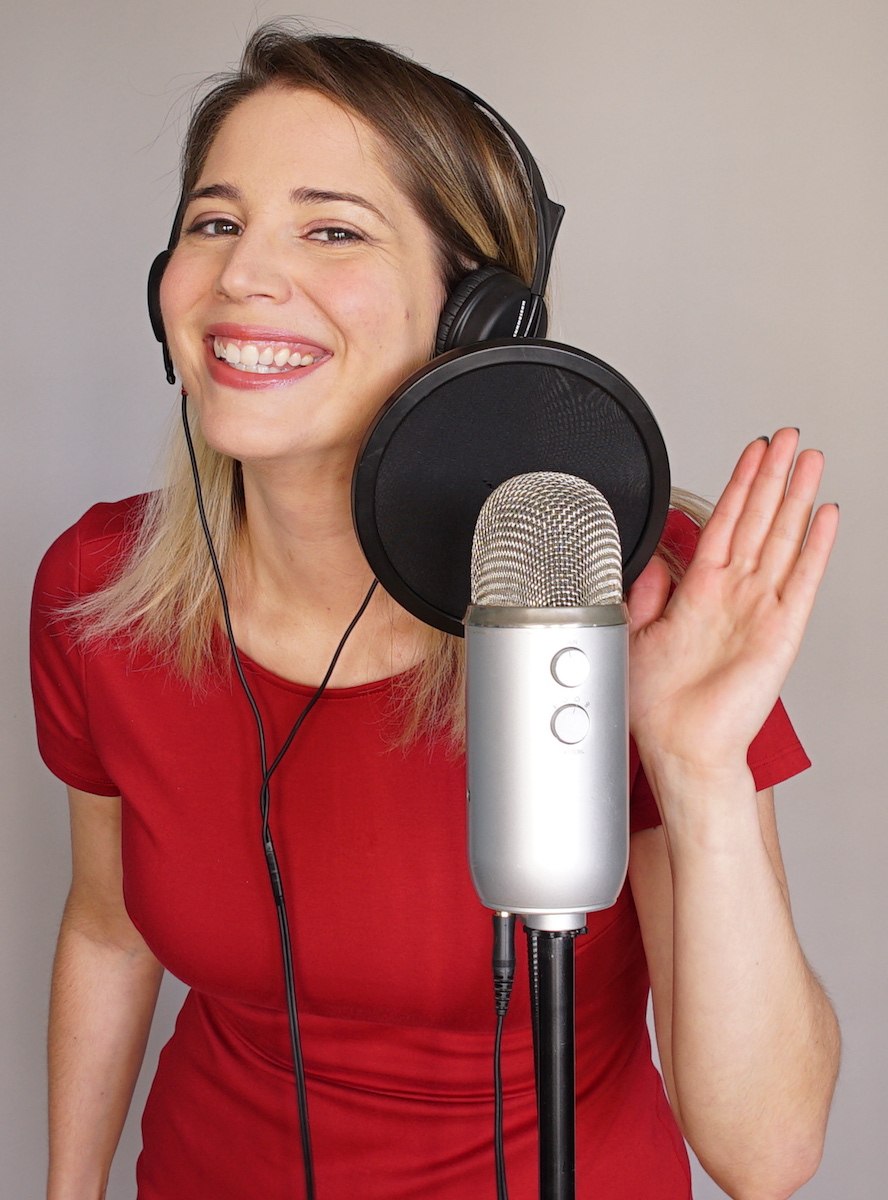 To do it right, you need to have a plan so that your podcast content will work FOR you and not eat up your time and resources by:
Aligning your podcast goals with your business goals
Choosing a format that is easy to manage
Batch recording and editing once a month
Here's how you start:
The podcast prep party mini-course!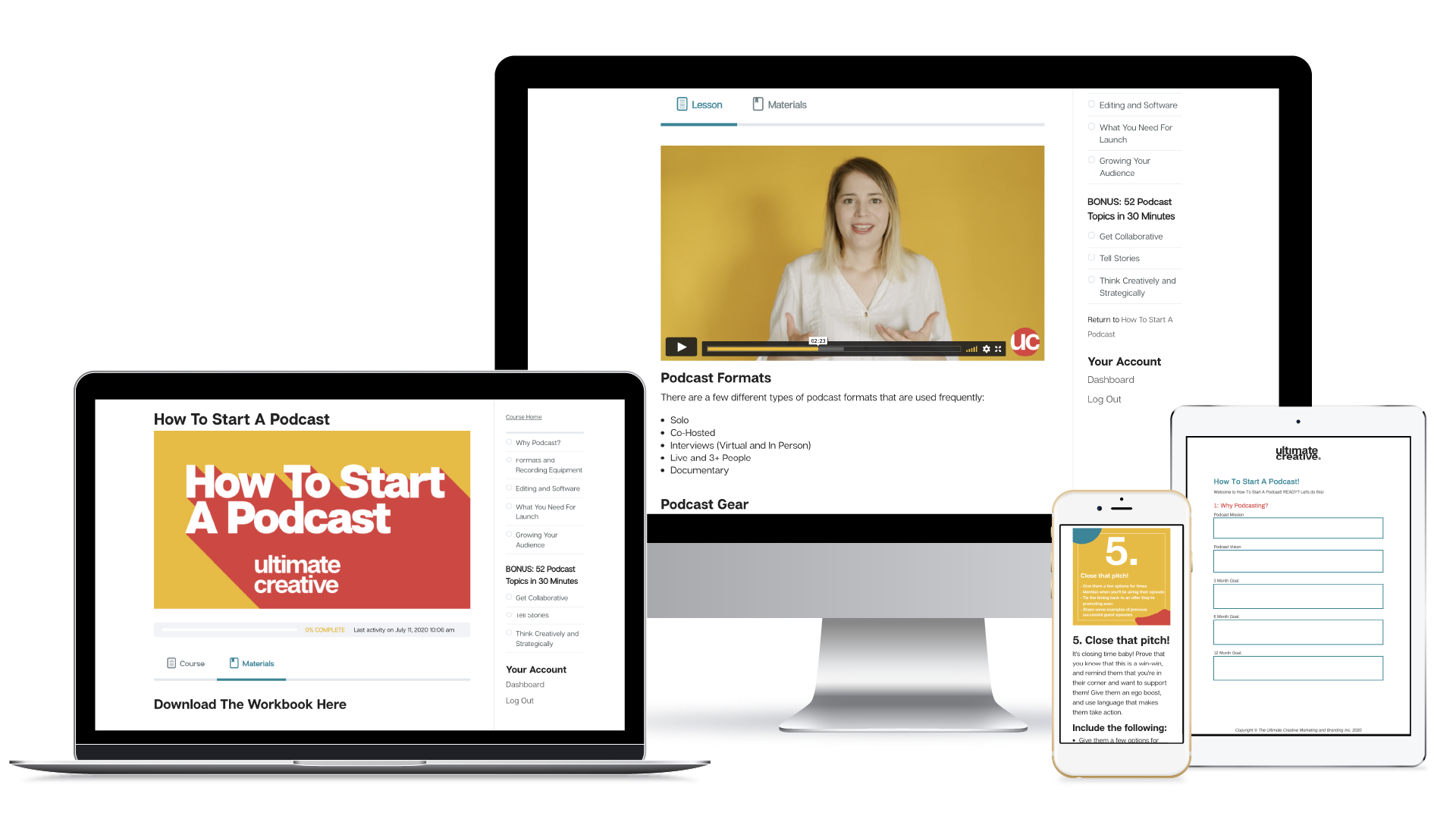 If you're looking for a super cost-effective way to start your podcast, $19 is going to make this happen! The Podcast Prep Party is your chance to learn how podcasting can generate a complete content plan, attract your ideal customers and effectively grow your audience!
Get instant access for $19!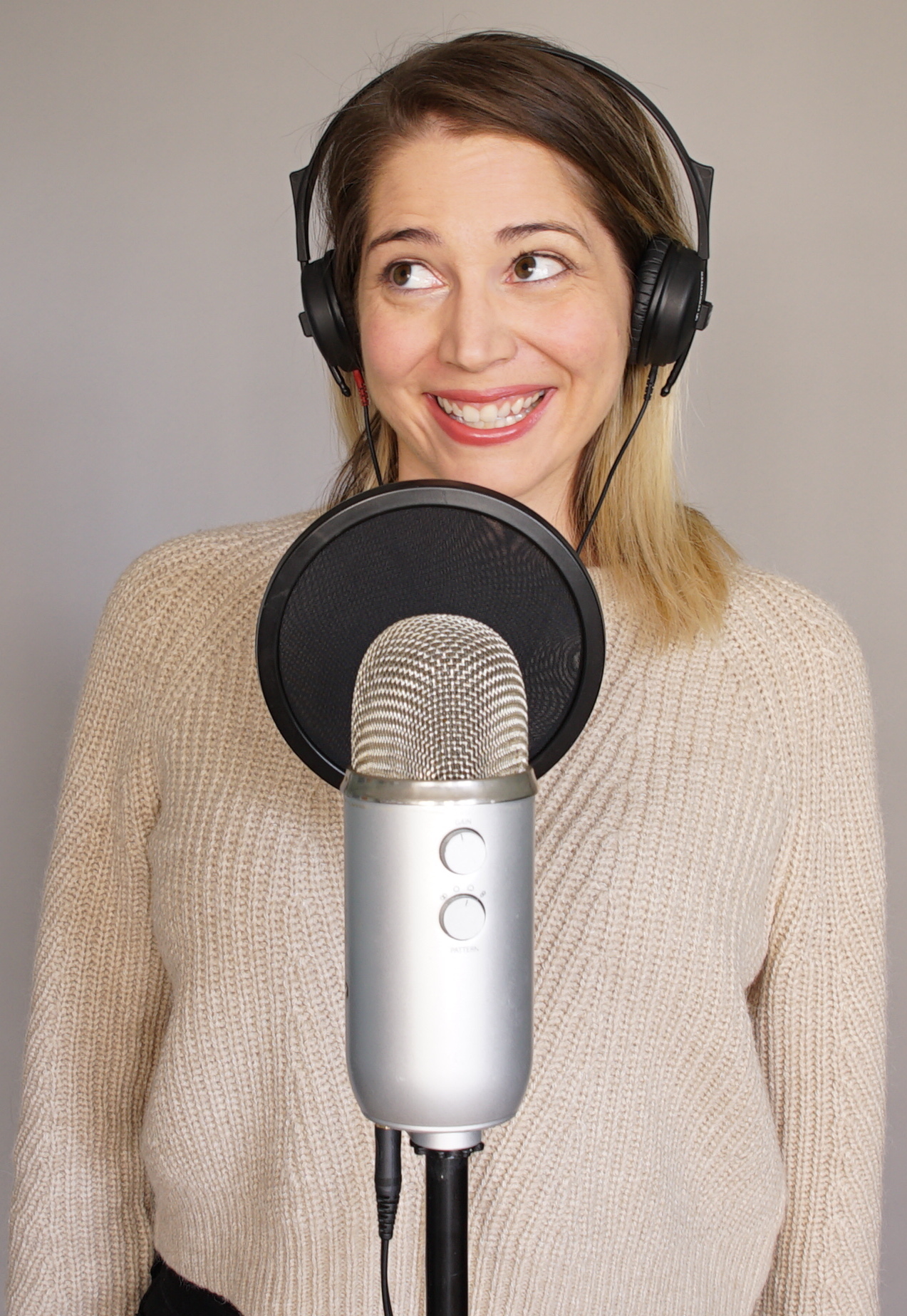 How a podcast can grow your audience
How podcast content can support your business goals
How to attract clients that love you with a podcast
How to pick a mic without second guessing yourself
The key elements you need to launch
There are five steps in the podcast prep mini-course:
(Including a workbook and video lessons!)
1. Why Podcast?
What's the why behind your podcast? How will it serve you and your business? And who is it for?
2. Formats And Recording Equipment
What format is best to reach your audience? How do you select equipment to record for that format? What's the best microphone for your setup?
3. Editing and Software
What apps are the easiest to use? Which free apps can you use on your computer? How do you edit a podcast so that it engages your listeners?
4. What You Need For Launch
How do you get your podcast on Apple Podcasts and Spotify? What is podcast artwork? How do you write show notes?
5. Growing Your Audience
What are the best strategies to get more listens per episode? How do you land dream guests? How do you bring more of your ideal clients into your community with your podcast?
And obvs I've got you covered with more bonuses!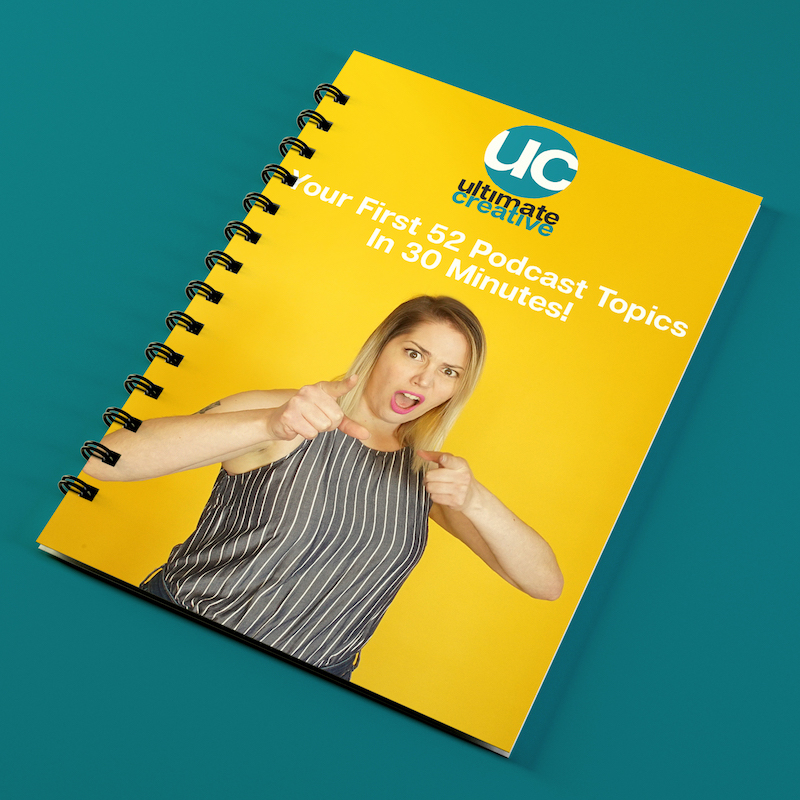 3 bonus lessons!
Get Collaborative: Brainstorm ideas for guests and topics that can address the specific pain points your listeners are facing so that you can offer solutions (a.k.a. – you!)
Tell Stories: Generate a list of personal stories you can share or case studies that show a transformation so that your listeners can make a direct connection with you (meaning it's a no-brainer for them to work with you!)
Think Creatively: Pull from your existing materials to repurpose your content – create mini-courses, freebies, group coaching programs, you name it!
3 bonus templates!
Podcast Guest Pitch Template: Land those dream guests with a customizable template, and a full lesson to teach you how to use it!
Podcast Show Notes Guide & Template: Learn how to write show notes that drive leads straight to your website!
52 Week Content Planner: Learn how to set your weekly, quarterly and annual goals to generate topics for your podcast that will support them, AND, plan your social content, emails and blog posts to accompany your podcast!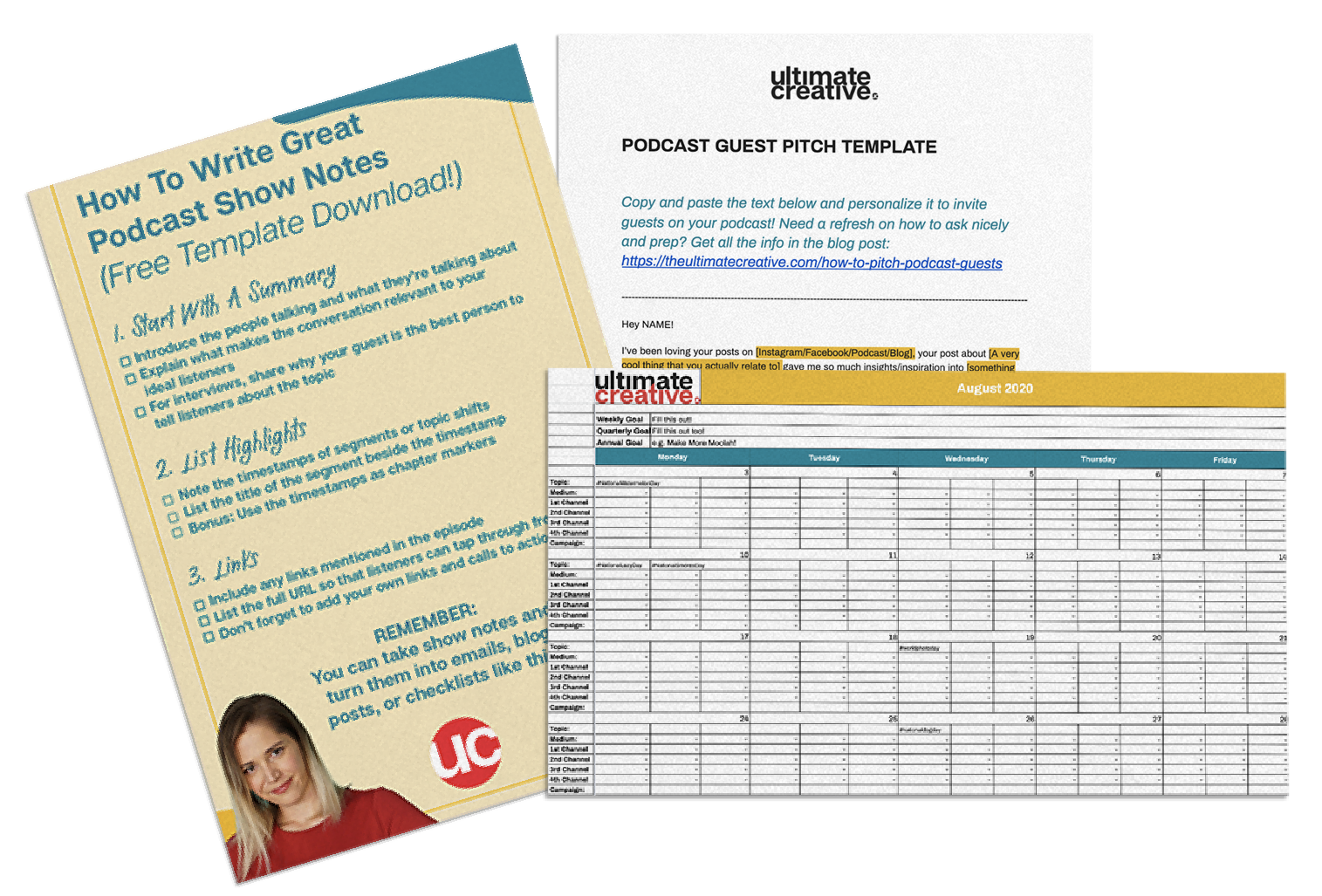 If you're new to podcasting, or if you need a podcast refresh…
the podcast prep party is absolutely perfect for you!
5 video lessons (value = $247)
Course workbook to workshop your ideas (value = $47)
Bonus lesson #1 – Get Collaborative podcast topics (value = $47)
Bonus lesson #2 – Tell Stories podcast topics (value = $47)
Bonus lesson #3 – Get Creative podcast topics (value = $47)
Podcast guest pitch template (value = $47)
Podcast show notes template and guide (value = $147)
52 Week Content Planner (value = $47)
Altogether that's a total value over $650!
But heck, I'm gonna give it to you for just
$19

.
Yeah, you read that right.
$19 for the entire mini-course PLUS bonuses!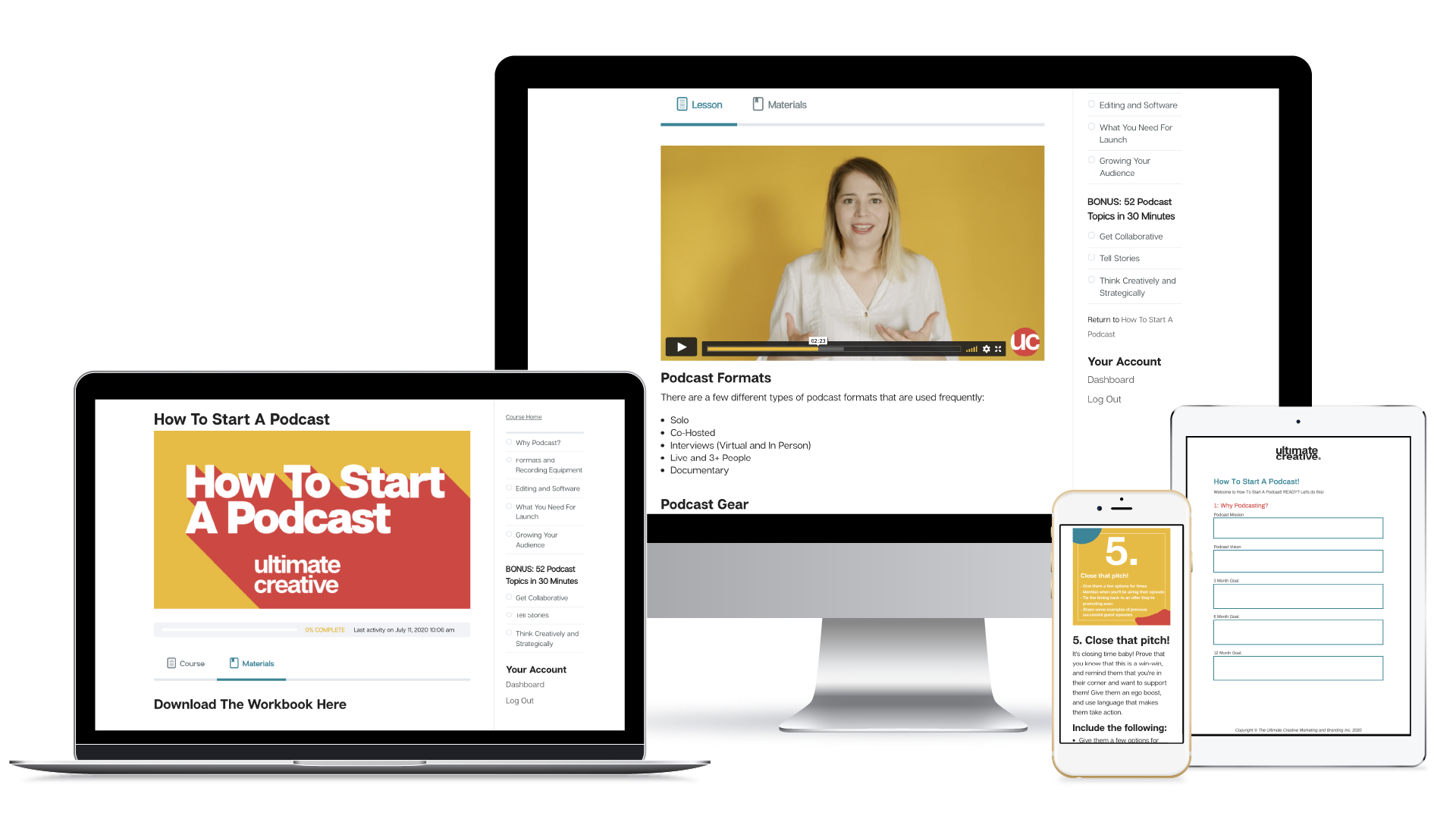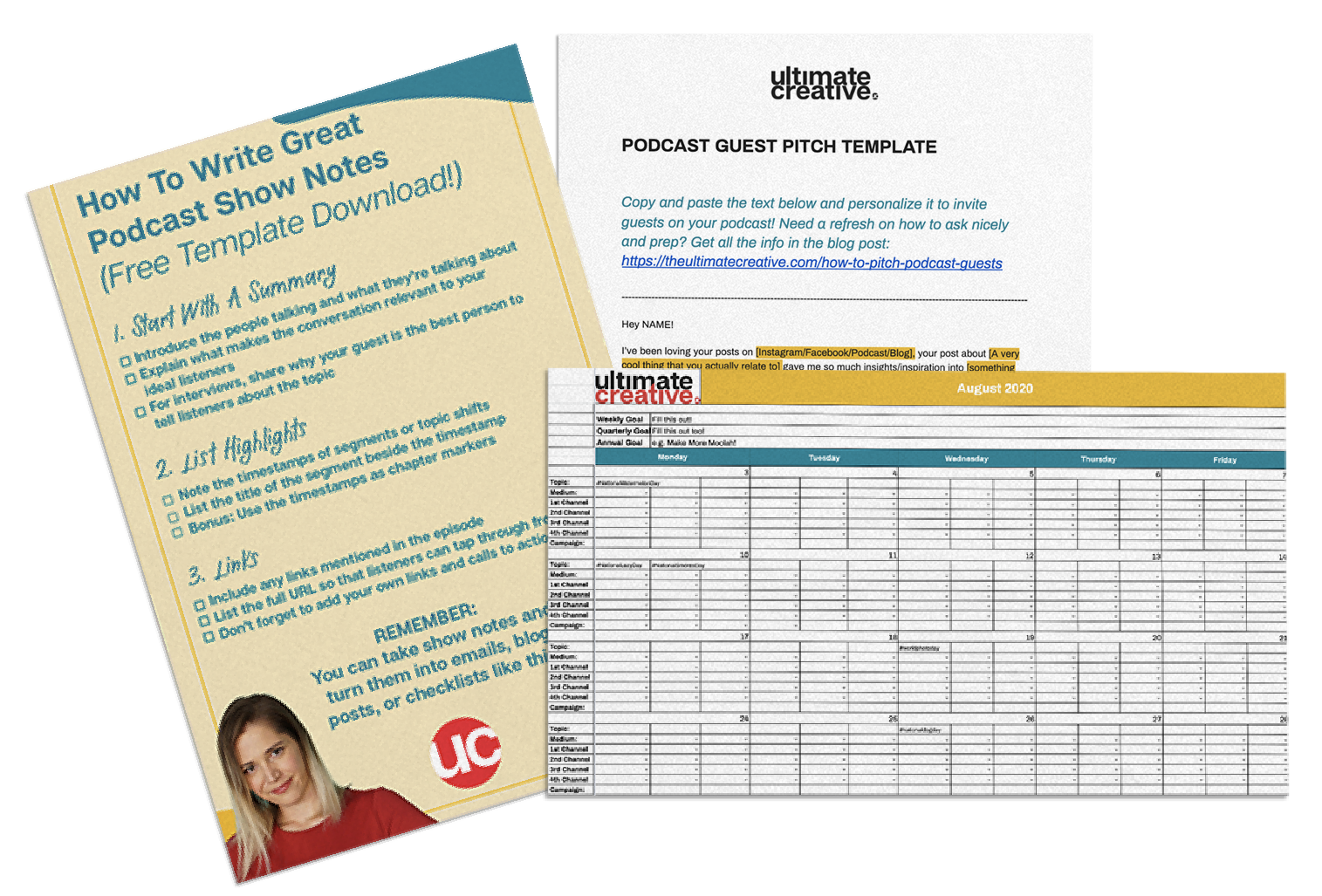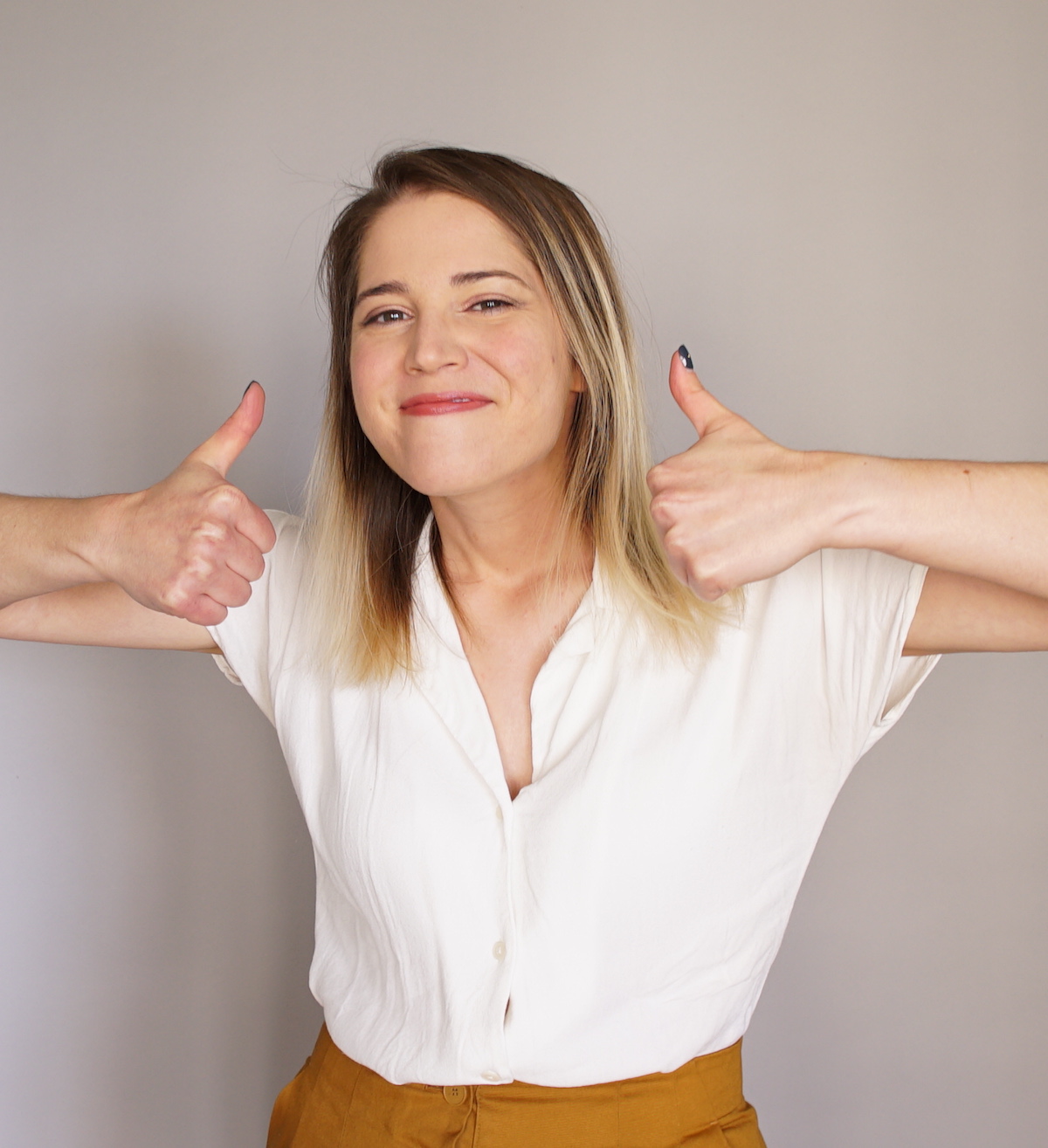 Hey, I'm Emily, your podcast coach!
Let's get real for a second here. You didn't land on this page because you don't want to start a podcast, you got here because launching your podcast has been on your mind for a while now and you've been feeling overwhelmed about how to start, what the best gear is, and how in the world to rank (let alone get into New & Noteworthy) in Apple Podcasts.
Yeah, I get it, I've been there before. No clue how to structure a podcast episode, or how to edit – and then when I learned to edit, totally overdoing it to the point of burnout.
I spent countless hours on YouTube tutorials trying to figure out how to submit an RSS feed, how to set up a virtual interivew to record my podcast guests, where to find stock music, and what it means when my microphone suddenly just stops working for absolutely no reason.
And I don't want you to have to go through that!
Podcasting is SO fun, and should feel like a breeze. And when you have the right tools, you can create engaging content that brings more qualified clients your way in just a few quick hours a month.
So if you're at the point where you're like "I'm done with feeling like this will never happen, I want my podcast to launch before the end of the year" then you can't afford to pass up this opportunity.
I'm so excited to help you reach your podcasting goals, and I can't wait to see you in there!
– Em
30-Day Guarantee
My mini-course has helped dozens of entrepreneurs start their podcasts, even if they didn't have a clue how to use any of the tech! If you follow the lessons and plan in the Podcast Prep Party mini-course, you'll have a clear and easy path towards podcast launch success! That's why I'm offering a 30-day money-back guarantee!
If you show me that you've finished the course and you've done the work but aren't getting the results you'd hoped for, I'd be more than happy to send you a refund within 30 days of purchase.
It's my goal to help you launch your podcast and feel confident about it! And with the Podcast Prep Party you're going to realize just how easy it is to start your podcast!